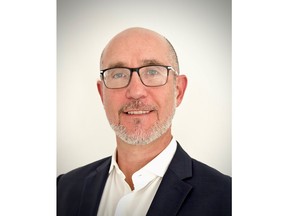 Article content
Further Positions the Company for Leadership in Alternative Fuel Mobility Solutions
Article content
VANCOUVER, British Columbia, May 01, 2023 (GLOBE NEWSWIRE) — Westport Fuel Systems Inc. ("Westport" or the "Company") (TSX: WPRT / Nasdaq: WPRT), a global leader in low-emissions alternative fuel transportation technologies, today announced the appointment of Fabien G. Redon as the company's chief technology officer (CTO) and executive vice president of product development. In this role, Redon will report directly to David M. Johnson, the company's chief executive officer.
Article content As chief technology officer and executive vice president, Redon will be responsible for developing and delivering clean alternative fuel systems products from concept to customers in the global transportation and off-road markets while effectively implementing global integration strategies to optimize resource utilization worldwide.
Article content
"Fabien brings a wealth of technical leadership experience to Westport that is ideal for continued advancement of innovation and technology while driving efficiencies," said David M. Johnson, chief executive officer of Westport Fuel Systems. "Crucial to our strategic growth is the development and the delivery of the right solution at the right time to meet our customers needs around the world, we look forward to Fabien leading these efforts with the support of Westport's global product development team."
Redon will join Westport having served for five years as executive vice president and CTO for Achates Power. Prior to his most recent role, Redon held several other executive positions with Achates Power leading the company's Technology, and Performance and Emissions Development activities. He has also held senior roles with leading global companies including General Motors and Detroit Diesel.
Article content
Redon assumes this role effective May 1, 2023.
About Westport Fuel Systems
At Westport Fuel Systems, we are driving innovation to power a cleaner tomorrow. We are a leading supplier of advanced fuel delivery components and systems for clean, low-carbon fuels such as natural gas, renewable natural gas, propane, and hydrogen to the global transportation industry. Our technology delivers the performance and fuel efficiency required by transportation applications and the environmental benefits that address climate change and urban air quality challenges. Headquartered in Vancouver, Canada, with operations in Europe, Asia, North America, and South America, we serve our customers in more than 70 countries with leading global transportation brands. At Westport Fuel Systems, we think ahead. For more information, visit www.wfsinc.com.
A photo accompanying this announcement is available at https://www.globenewswire.com/NewsRoom/AttachmentNg/ec6f7e6b-7d21-4e48-929c-42b4ea7b6b7e

link