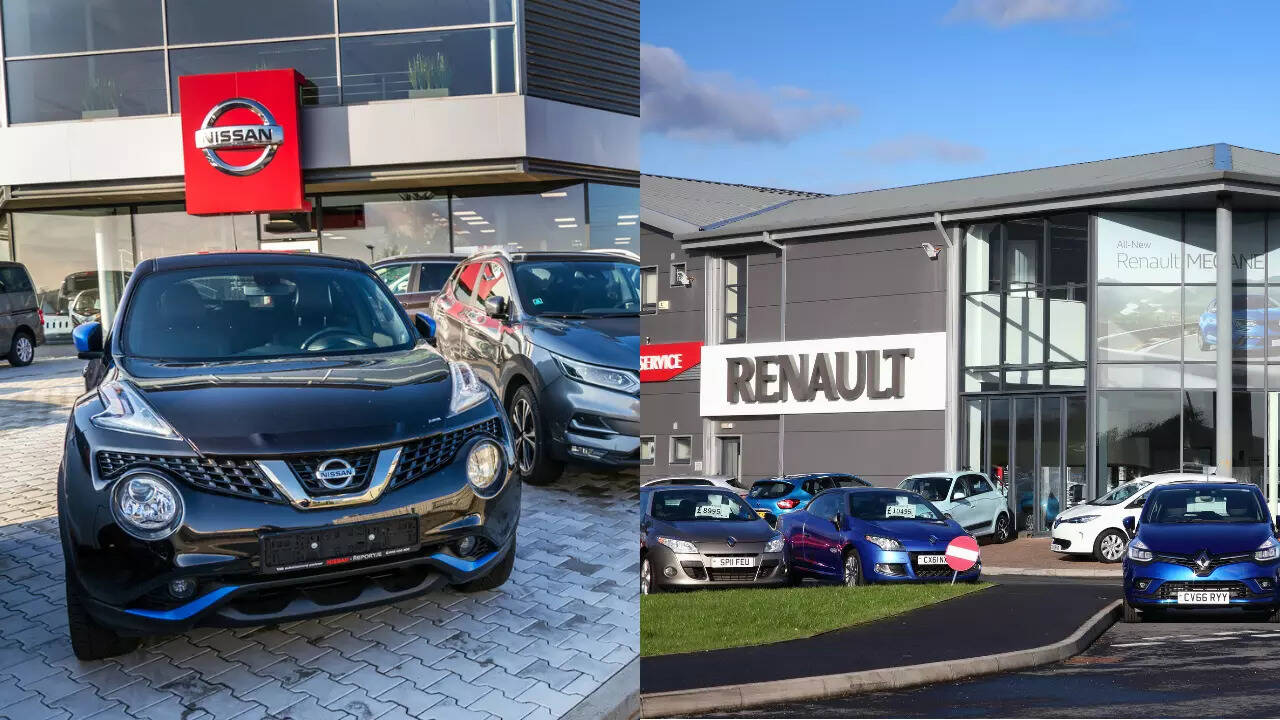 New Delhi: The Renault Kwid, launched in 2015, created ripples in the market. It was a worthy challenger to the undisputed entry-level car champion Maruti Alto, and was the first vehicle of a European carmaker designed and developed locally for the local market.
The Renault Nissan Technology and Business Center India Pvt Ltd (RNTBCI) wants to do the same under Renault-Nissan's revamped strategy for India, which plans rollout of 6 models, including 2 EVs, from 2025.
"That's our goal: to create an impact, with competitive products, with good technology, and meeting the customer expectation," Debashis Neogi, MD, RNTBCI, said.
The responsibility for Gerard Detourbet, MD, A2SDU (Alliance A-segment Development Unit), also considered the father of the Kwid, was really big. The responsibility for Neogi and team, in this disruptive age, is even bigger for different reasons. "We are having a bigger share than in the previous years, on local projects," Neogi said.
In the emerging era of SDVs (Software Defined Vehicle), the new models, expected to help Renault and Nissan outgrow the marginal players tag, can be expected to have high software tech-led content. They will benefit from RNTBCI, a global CoE for software validation and CAE. Software related to body control, autonomous driving, infotainment, and connectivity, for example, are validated by engineers in RNTBCI.
The growing trend of digital twin, and leveraging simulation technologies further to reduce costs and time to market, are also enhancing the demand for Indian engineers in RNTBCI, like in some other organisations.
Around 75% of the team of 5,000 engineers at RNTBCI work on global projects, including on Renault's SDV programmes, slated for global launch from 2025. The SDV architecture will enable vehicles to remain always up-to-date throughout their life cycle, and be capable of integrating new functionalities without hardware modifications.
Bigger challenge

Ten years after the Kwid's launch, RNTBCI has the next biggest challenge in delivering the 6 car projects. In between, the Triber compact MPV, and the twin compact SUVs of Renault Kiger and Nissan Magnite helped the Indian engineering team at RNTBCI to scale up their capabilities and also earn the confidence of the global bosses to recognise the Centre's competence as an independent vehicle development hub. With this, RNTBCI now isn't required to approach the HQ for engineering approvals for vehicle projects for India.
"Our ambition is to become a state of the art global vehicle development centre," Neogi, who also proudly states that RNTBCI is one of the largest engineering and technology development centres by any OEM, said. The launch of Triber, based on a modified version of the Renault–Nissan Common Module Family-A segment ( CMF-A) platform is seen as the start of the second growth phase of the engineering hub. The Kwid is the first model on the CMF-A platform.
The team at RNTBCI is working on and supporting global developments with latest technologies like connectivity, autonomous driving, electrification, SDV etc. "We became part of the global (Renault) team supporting them in their launches of cars in Europe, and for Nissan we have projects related to the US market and also for the European market," Neogi said.
The engineering team in Chennai was tapped for flagship projects like the Nissan Ariya EV, and the Renault Rafale. The engineers "worked on some aspects" of the Ariya's upper body design and platform.
The CAE centre at RNTBCI is one of the largest outside France and Japan. The Indian team has the responsibility to validate a car's durability, crash worthiness, noise, vibration and harshness, to name a few.
RNTBCI is a joint venture between allies Renault and Nissan, with the French major having a 51% stake. It's now complementary to the global centres of the OEMs, Neogi said. Renault has engineering centres in Romania (mainly for its Dacia brand), Brazil (expertise in Flex Fuel), and Spain (Powertrain technologies). For Nissan, there's a technology development centre each in the UK, Spain, Mexico, and North America.
Explaining the collaborative approach within the network, Neogi explains with an example. "The conceptor (in another country) who is designing the part, and the simulation engineer (in Chennai), they're part of the same team and they do a lot of iterative loops together and keep on optimising till they get the best combination of cost, performance and quality."
The talent challenge

Every car project presents different challenges for the RNTBCI team. While such challenges are cherished, one key challenge that Neogi would like not to have is one related to attracting and retaining talent. "This has been our number one challenge and we are continuously working on it. Number two is how to keep abreast with the technology (developments)," he said.
To tackle the competition for talent, RNTBCI, like some other organisations, is expanding to places where talent lives. It has recently opened a 200-seat centre each in Bengaluru, and Hyderabad. The Hyderabad centre is mainly for Information Services (IS) and Information Technology (IT), and the one in Bengaluru is a combination of IS, IT and software development for cars.
Apart from the 5,000-strong engineering team, there's also a 3,000-member team for ISIT projects both for Renault and Nissan. "They're providing enterprise solutions for let's say sales and marketing, supply chain, manufacturing, engineering," Neogi said, while adding that the engineering and ISIT teams also collaborate for off-board and on-board connectivity applications, not only for local cars, but also for regional cars, especially for Nissan's European region as well as for global applications.
What could be unique is that RNTBCI also has BPO operations in the same campus, inside Chennai's Mahindra World City. "Automotive companies are no longer just producing and servicing cars but they're also putting lots of services in the car, as you say, IoT on wheels, or extended living space. So the collaborative efforts of ISIT and engineering is a strength for our centre, and global Renault and Nissan acknowledge this," Neogi said
Leveraging Kwid learnings for new products

Even as the talent competition grows, Neogi and team have to keep delivering the goods, for the local and global markets. Indian frugal engineering and lower cost of manpower and manufacturing will be leveraged further by both Renault and Nissan.
Some key learnings from the Kwid project will be more than handy. "The Kwid program showed how the design-to-cost principle works. But it's not only the design to cost. It's also design to manufacturing, and design to quality, all put together," Neogi said. The focus will be on "right optimisation" to be competitive.
link