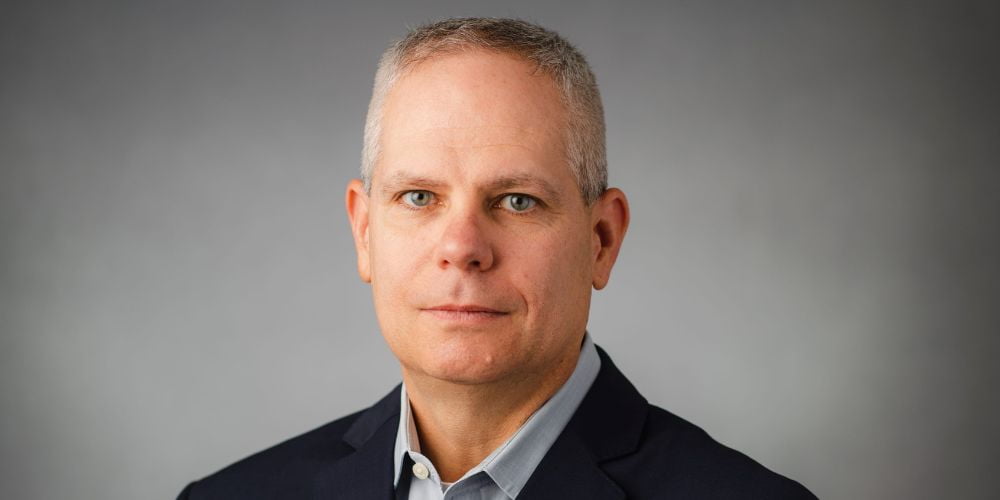 The University of Texas at Arlington has selected Paul J. Corson as executive director of its Center for Entrepreneurship and Technology Development (CETD).
When he starts his new role Sept. 9, Corson will work to develop relationships with investors and form industry partnerships to help students and faculty further develop and commercialize research findings.
"I'm excited for what Paul will bring to UTA. He clearly understands why it's so important that we take the research gleaned in academic settings and translate it into real-world solutions," said Kate C. Miller, vice president for research and innovation. "I also appreciate Paul's vision for mentoring the talented entrepreneurs on our campus and connecting them with the many investors in our area that can help Mavericks flesh out their business ideas to make them viable realities."
Formerly the Center for Entrepreneurship and Economic Innovation, CETD works to create a vibrant and supportive atmosphere to allow UTA faculty and students to commercialize new technologies and pioneer new companies that will impact the North Texas community for decades in the future. CETD does this by connecting researchers and students with early-stage funding opportunities for business ideas and providing mentoring from established local entrepreneurs, often UTA alumni.
UTA also fosters entrepreneurship programs like MavPitch, an annual competition that awards startup funds to students, and Commercialization Gap Funding, which helps researchers further develop concepts being tested in their labs to bring those solutions to market. UTA is also planning a certification program in entrepreneurship.
Corson comes to UTA from the University of Utah, where he was the deputy chief innovation and economic engagement officer for the PIVOT Center. He also managed the Office of Innovation and Entrepreneurship for the United States Department of Commerce in Washington, D.C., and worked internationally in Uzbekistan, Armenia and Georgia. He holds a B.A. from Franklin and Marshall College in Lancaster, Pennsylvania, and an M.A. from George Washington University in Washington, D.C.
"Universities play a catalytic role in helping regions build four types of capital vital to ecosystem development: human, intellectual, financial and physical," Corson said. "The startups and groundbreaking technology developed by UTA's talented students and researchers will further accelerate North Texas' rapidly growing economy and innovative capacity. I look forward to joining this exceptional community."
link